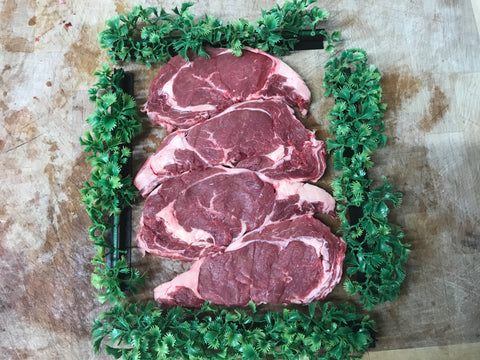 4x Fresh 8oz Ribeye Steaks
£38.27 £34.27
4 Fresh 8oz Ribeye Steaks.
View our

Related products
2Kg Homemade Fresh Traditional Sausage

£21.56 £18.50

---

2Kg Fresh Sausages made from pork sourced from our own farm in a 100 year old traditional family recipe.

2 x Fresh Chicken Breast

£5.45

---

1Kg Chipolatas

£11.27 £10.00

---

1kg Fresh pork Chipolatas Rebecca
Fantastic local family run business. Caters for all your meat requirements and more with a friendly and helpful service. Make sure you pop in, your sure to find plenty you'll want to eat! Vic
I personally think you will have to go a long way to beat this butchers for quality & choice & most of all the staff 👍, nothing is to much trouble there to help !!!!!! So treat yourself go McFadden !!!!!!